Why you Shouldn't Perform DIY Water Damage Repairs
11/2/2021 (Permalink)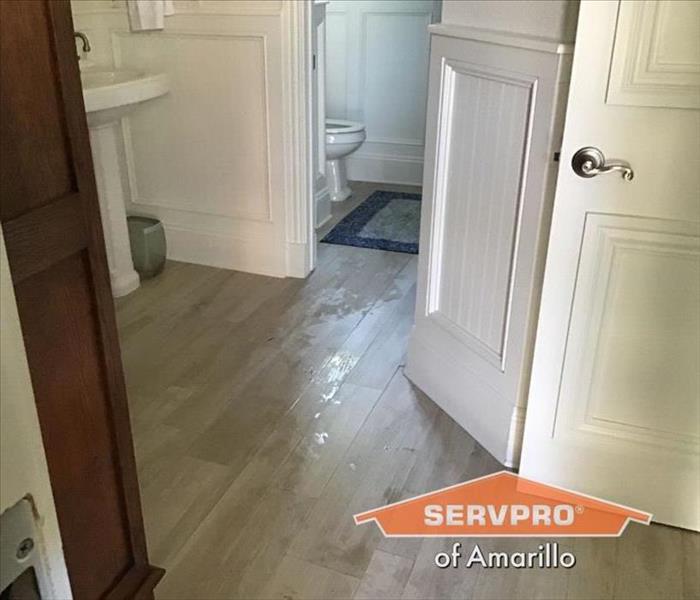 DIYs might seem easy to solve your problems. But if you're not an expert in repairing water damage, you could damage your structure even further.
Water damage can be much more devastating to your home than it first sounds. While leaks can deteriorate structures and cause damage to the home, it can also contribute to financial loss when it comes to repairs.
In fact, The EPA states that 10% of residential properties have leaks that waste at least 90 gallons of water each day. Oftentimes, improper attempts at repairs of leaks in the home can lead to more problems, and for that reason it's recommended to not attempt DIY water damage repairs.
Water damage is an area best reserved for the experts, so you should never try to fix it yourself. By doing so, you risk the chance of causing more problems than you're already facing.
The team at SERVPRO Amarillo are reliable, knowledgeable professionals who offer Amarillo water damage restoration for any of your residential water repairs. If you've located some structural damage in your home, recently dealt with a flood, or have a leak that you can't locate, here are some reasons to understand why it may be preferable to avoid DIY water damage repairs.
It Will Cost More Money
Chances are, going the DIY route has always been an easier and more cost-effective alternative to fixing your problems — problems that would otherwise require an expert. Or at least, that's what it can seem like.
While it is tempting, performing your own DIY water damage repairs may end up costing you more money in the long run. This is because Amarillo water damage restoration is an area that will require an expert's touch. Having someone, such as yourself, work on water damage could result in more payment for repairs.
DIYs Can Cause More Damage
Performing DIY water damage repairs could cause more damage to your home.
DIYs make it seem easy to solve your own problems. But truth be told, if you're not an expert and you try to repair water damage, you could damage your structure even further. As a result, more water damage will occur and you will need the help of an Amarillo water damage restoration professional.
Repair Your Water Damage Today with SERVPRO of Amarillo
If you notice water damage in your home, don't try to DIY it. Instead, call the experts at SERVPRO of Amarillo for an inspection or to enlist our professional services.
Call us at (806)331-4555 or fill out our online form.