Commercial Heating Unit Cleaning
10/12/2020 (Permalink)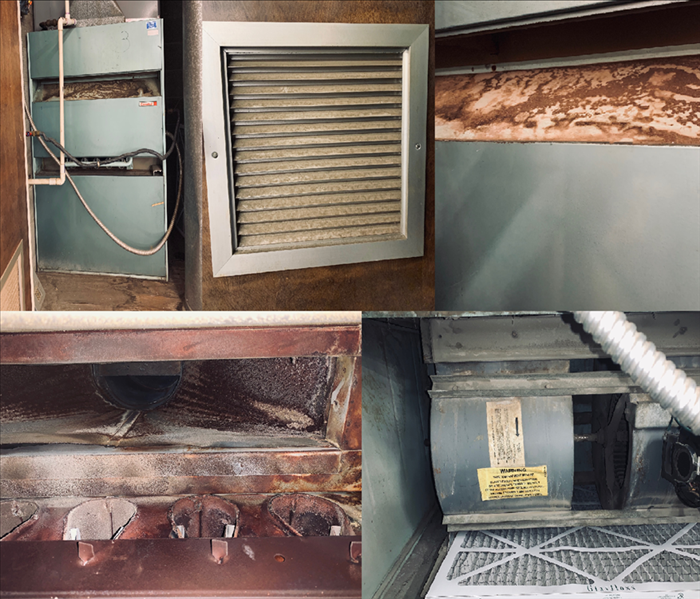 SERVPRO of West Amarillo is available for all your commercial cleaning needs. Call to set up an appointment at 803-331-4555
It's that time of the year, time to turn on the heater. Not today, maybe, but soon!
SERVPRO of West Amarillo recommends the cleaning of your vents and of your heating and cooling unit before putting it to use. As you can see from this unit, the summer took its' toll and it needs cleaning.
The exterior of the unit will be vacuumed and then wiped down. The lower panel will be removed and that area will be cleaned and vacuumed. If you have a new filter handy, we would be pleased to change it for you-we'll even dispose of the used one for you.
EPA recommends that if you have a fuel burning furnace, stove or fireplace, they be inspected for proper functioning and serviced before each heating season.