Odor Removal
12/7/2020 (Permalink)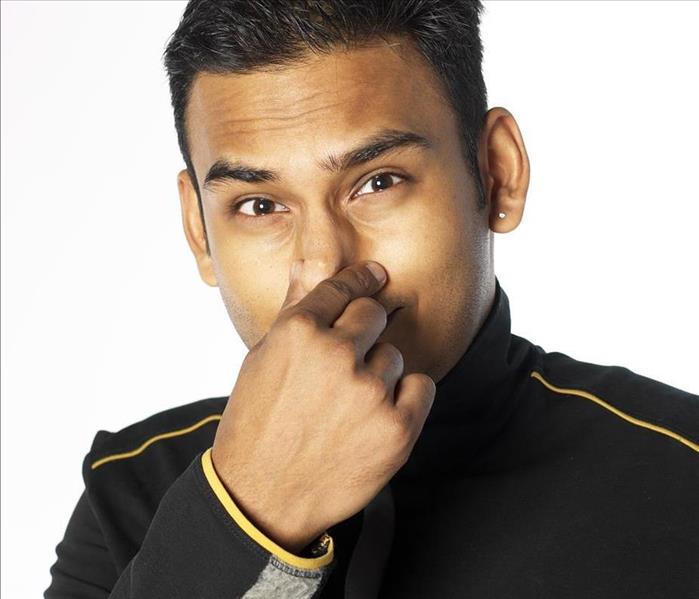 Are odors disrupting your home or business? Call SERVPRO© of West Amarillo at 806-331-4555, we're Here to Help!
Odors can and will permeate your home or office over time, and SERVPRO® of West Amarillo is Here to Help!
Removing odors from buildings presents a challenge as odors result from airborne chemicals, gases, or tiny particles lodging themselves into porous surfaces.
SERVPRO® of West Amarillo accepts this challenge!
Factors Affecting Odor Penetration
Surface porosity—The more porous a material, the more likely it is to absorb odors.
Heavy concentrations of residue—The more concentrated the residue, the greater the surface area of materials that it can impact.
High exposure time—The longer a surface is exposed to odor particles, the greater the
number of odor particles that will penetrate.
Heat—Heat causes porous surfaces to expand, allowing odors to penetrate even deeper. When heat is removed, the surfaces contract and trap the odor particles.
Removing Odors-tools in our toolbox
Odor Counteracting Beads--are a masking agent that works by time release.
Deodorant Granules or Pellets-- are an odor absorber Concentrated water-based deodorizer can instantly mix with water in a variety of dilution ratios and applications.
Water-based Wet Fog--deodorizer can be applied with a fogger to produce a fine mist or
fog. A superfine mist, barely visible, allows the chemical to penetrate surface cracks
and crevices, where odors are present.
Sealing--Sealing a surface sometimes is necessary when odors remain after all other deodorization procedures have been performed. Sealers (also called sealants) are applied to the affected surface to encapsulate remaining odor residues.
Portable ozone machine--portable ozone machine eliminates a variety of odors caused by animals, cigarette smoke, mold, or fire and water damages.
A photocatalytic lamp--shines ultraviolet (UV) rays on a surface of titanium dioxide and produces hydroxyl radicals. The hydroxyl radicals then immediately oxidize and break down bad odors into carbon dioxide and water.
Air scrubbers--can remove airborne particles, as well as odors and gases, from the air. The device draws dirty indoor air through a series of filters, capturing particles, gases, and odors, and then exhausts clean air back into the environment. HEPA filters capture particles as small as 0.3 microns.
Steps in mitigating the offending odor.
Remove the odor source and debris.
Clean surfaces that have odor-causing residues.
Re-create the conditions that caused odor penetration. Distribute a deodorizer to a surface in a manner similar to the way odor-causing substances penetrated the surface. For example, if smoke created the problem, a deodorizing "smoke" or fog will be most effective in following odors to their source. If urine contaminated an area, then "flood" affected areas with deodorizers (sanitizers, neutralizers, and digesters).
Seal surfaces exposed to malodors.
Call SERVPRO© of West Amarillo 806-331-4555. We have the tools and the experience for all your mitigation needs!