Amarillo Water Damage Repair Costs
10/4/2021 (Permalink)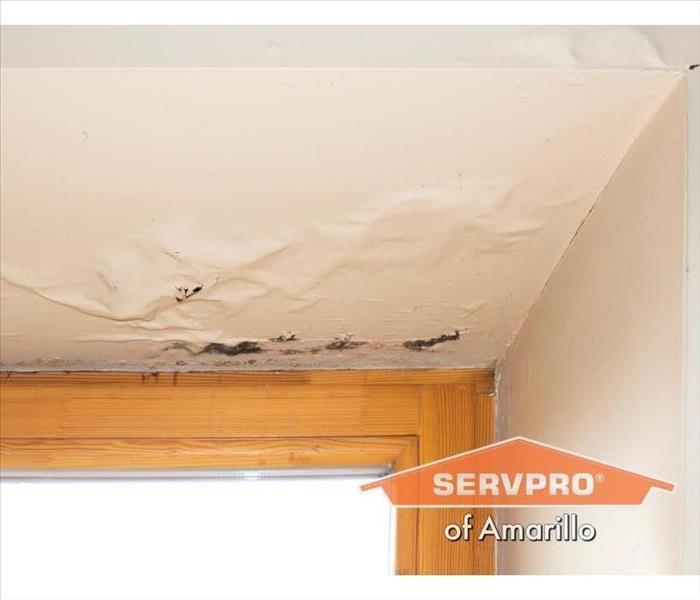 Water damage should be treated ASAP to avoid long-term problems. If you're looking for a water damage repair company reach out to SERVPRO.
Approximately 14,000 individuals in the United States per year encounter a water damage emergency in the residential and commercial sector.
Unfortunately, water damage can lead to several problems, such as mold formation and mildew that develop 24-48 hours following water exposure. Contact with mold can cause health effects.
This is why it is vital to get water damage treatment as soon as possible after a flood or plumbing mishap. SERVPRO Amarillo provides exceptional water damage repair services in Amarillo and surrounding areas. Our certified experts are responsive to emergency calls, and they make sure that the job is carried out in a skilled manner.
Contact us any time, day or night, at (806) 331-4555 for assistance.
Water repair damage costs: A quick overview
SERVPRO provides all its services at market-competitive rates. However, water damage repair costs in Amarillo vary, depending on the nature of the work required. So, let's dive into the possible damage repair costs you might have to pay in the event of a flood.
Commercial Water Damage
Water damage at a commercial property can slow work operations. But, if you delay the repair for long, your business will hurt more. So, whether the damage is due to a natural disaster or caused by a pipe burst, it's essential to get it repaired as soon as possible.
The team at SERVPRO can repair the damage, ensure structural drying, eliminate foul odors, and help you clean the upholstery and fabric at an affordable rate.
Residential Water Damage
Several factors can cause residential water damage. For example, if your house has recently faced a natural disaster, broken or leaky appliances, sewage backups, or if you have a flooded basement, you can contact SERVPRO to learn about the rates.
SERVPRO's teams offer swift emergency assistance to ensure that all property's water is emptied before causing additional damage. The experts also ensure the flooding's root cause is resolved and the property is dry and ready for use asap.
Get a Free Quote
Water damage should be treated as soon as possible to avoid long-term problems. If you're looking for a reliable water damage repair company in Amarillo, reach out to SERVPRO to get a quote. SERVPRO has a team of skilled professionals ready to give you a hand.