A professional odor removal service like SERVPRO knows how to safely get rid of unpleasant odors.
2/10/2022 (Permalink)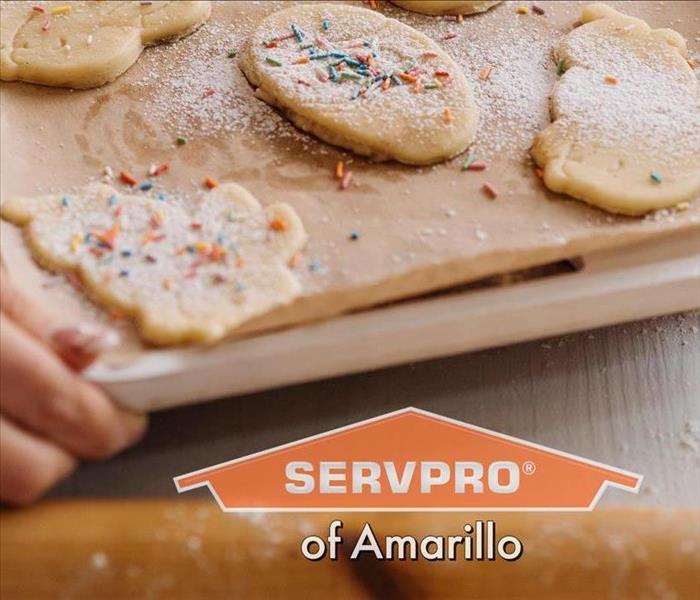 Fires are devastating, regardless of whether they're caused by parchment paper or something else in your kitchen.
Cooking mishaps were the biggest causes of nonresidential fires in 2019. This could be due to many factors including improper cooking techniques, carelessness, etc. But one thing is for certain — a contributing factor to the cause of these cooking fires is likely the misuse of parchment paper.
Parchment paper has the capability of causing tremendous and destructible fires in properties. But even though this common household good can pose a fire hazard, that doesn't mean you have to throw it away. In fact, with the right fire safety protocols, you can stay safe when you use it to cook your favorite meals.
Below is a guide on how to properly use parchment paper so you can avoid fires and not have to rely on Amarillo fire damage restoration services.
Is Parchment Paper Flammable?
Yes, it is. Contrary to popular belief, parchment paper is flammable and can cause a fire in your home or business.
The "paper" portion of the parchment paper is the keyword you need to keep in mind. Like all paper, parchment paper can easily be set ablaze at the right temperature.
Although it is heat-resistant, it's not entirely heat-proof. As such, you will need to be mindful of how to properly use your parchment paper when cooking.
Parchment Paper Fire Safety: Take These Precautions
When using parchment paper for your next meal, keep these facts in mind:
1. Parchment Paper Burning Temperature
Up around 420°F (215°C) is the temperature you should avoid when cooking with parchment paper. Once parchment paper reaches that temperature, it will begin smoking and will likely combust. How much heat parchment paper can withstand all depends on certain conditions.
2. Not Heat-Proof
As mentioned earlier, parchment paper is only heat-resistant, NOT heat-proof. It will be set ablaze easily once in contact with flame.
Depending on the orientation of the parchment paper during cooking, it can catch on fire easily and spread quickly. So be mindful of where the paper is placed in the oven.
3. Avoid Broiling and Using a Toaster Oven
Do NOT use parchment paper under a broiler or in a toaster oven. Broilers and toaster ovens can reach high temperatures that can cause parchment paper to combust. If not combust, at the very least your parchment paper will smoke and turn black.
4. Always be Attentive
Whenever you're cooking, you should always be attentive and never leave your pot or pan unattended. When using parchment paper, do not place it near or on a stove.
If the paper is left on a stove that's turned on, it will set ablaze and you will need local Amarillo fire damage restoration services after the fire is out.
Let SERVPRO Restore Your Property to its Former Glory
Fires are devastating, regardless of whether they're caused by parchment paper or something else in your kitchen. If you need help restoring your property to pristine condition after the fire is out, call SERVPRO for our fast and reliable Amarillo fire damage restoration services.
Call us at (806) 331-4555 or visit our contact page.