How to Prevent Mold When Using a Humidifier
2/10/2022 (Permalink)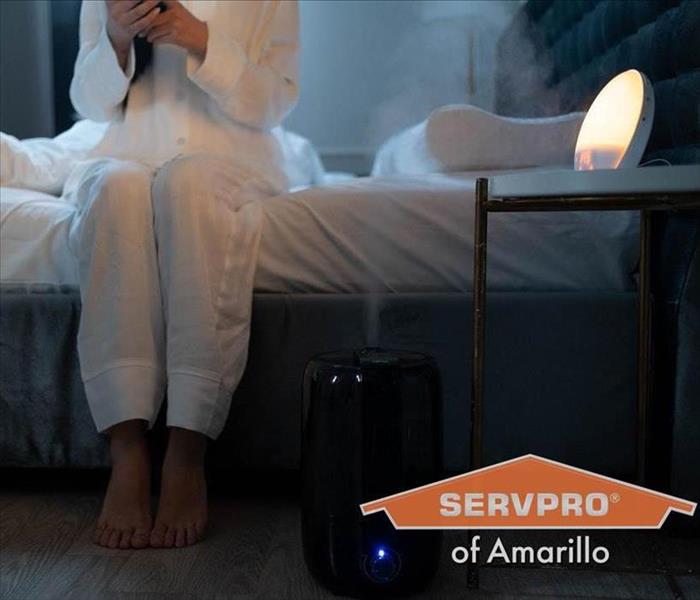 Thanks to our 35+ years of experience, we feel more than confident that we can provide you with the Amarillo mold remediation you need.
Mold is a forever-present substance that can never be entirely eliminated. With that being said, the only way to handle mold and prevent its spread is to ensure ideal temperatures and humidity take place in your property. Of course, this can often b difficult when you're using a humidifier.
Humidifiers can increase the humidity in one's home and business. As a result, you are providing the perfect environment for the development of mold. But this doesn't mean you should stop using your humidifier altogether. You just need to learn how to properly use it so that spores don't grow as fast, thus making it easier for Amarillo mold remediation services to restore your property.
What are Humidifiers?
As their name suggests, humidifiers are devices used to increase humidity in the air by releasing steam. Different types of humidifiers exist on the market, each of which is designed to fulfill specific health purposes.
How Do You Prevent Mold Growth With a Humidifier?
The best way to prevent mold with a humidifier is to just simply perform the right maintenance. Doing so will ensure that you can increase your property's interior humidity while discouraging mold growth.
The below guide is recommended when using and cleaning your humidifier.
Change Your Humidifier Water Frequently
Deposits can form in the basin of your humidifier. As a result, these deposits can provide the minerals needed for mold spores to grow. So, it's highly recommended that you change the water often on a daily basis if possible.
Use Distilled Water Instead of Tap Water
Just using tap water can promote bacterial development, as such water contains mold growth assisting minerals.
With distilled water, which contains lower mineral content, you can reduce the likelihood of mold growth significantly. You can also lower the chances of mold growth by relying on demineralization cartridges or filters.
Clean Your Humidifier Regularly
To prevent mold growth when using a humidifier, it's best to clean the humidifier every three days. When cleaning your humidifier, remove the mineral deposits from the basin with a 3% hydrogen peroxide solution which you can find at most pharmacies.
If you happen to have your manufacturer's notes handy, read the section concerning cleaning and maintenance. The notes may recommend using specific disinfectants instead of hydrogen peroxide.
What if I Have an Older Model?
If the humidifier you currently own is an older or outdated model, you should consider replacing it. With an older model, it can accumulate deposits that will become difficult to remove. Remember, it is these deposits that are primarily responsible for mold growth when using a humidifier.
In need of Amarillo Mold Remediation? Trust SERVPRO
Thanks to our 35+ years of experience, we feel more than confident that we can provide you with the Amarillo mold remediation you need.
If you are in need of our services, you can call us at (806) 331-4555 or visit our contact page for help asap.