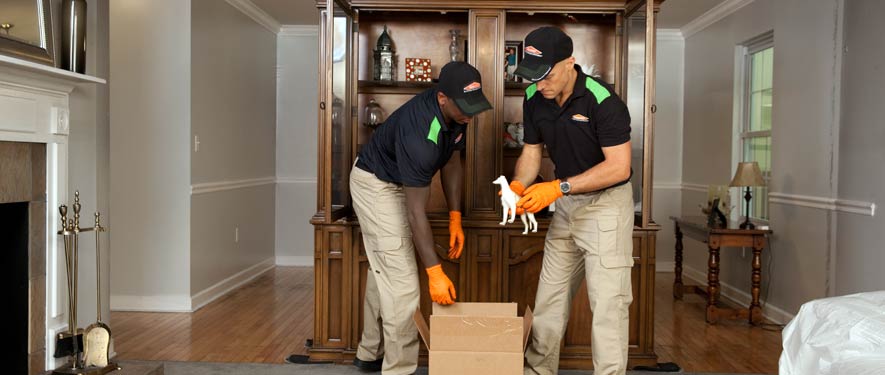 Step 5: Cleaning and Sanitizing
Cleaning Your Belongings After Water Damage
The items in a home have sentimental and emotional value, and that's why it's our goal to restore over replacing items.
We're able to sanitize over 90% of our clients' items affected by water damage. SERVPRO of Amarillo invests in the best technology to increase our salvage rate.
Esporta Wash System Operator - we use the industry's most advanced textile sanitization machine to clean all kinds of textiles, including leather and sports equipment. SERVPRO of Amarillo is one of a few Esporta Certified Operators in the Texas Panhandle.
Ultrasonic Operator - we give contents a detergent-laden bath where billions of bubbles produced by high-frequency vibrations help remove contaminants, even in small crevices.
IICRC Certified Technicians - our technicians understand the science behind restoration and use their skills to help clients every day.
May We Help Salvage Your Items?
If you're wondering whether we can help salvage your items, contact us today. We're happy to provide you with guidance and an assessment.
Amarillo Carpet Restoration
Carpet is a major investment, and restoring it depends on the water category. Carpets affected by clean (Cat 1) water have a high salvage rate. When carpets are affected by dirty or grossly contaminated water, the carpet will need to be replaced. If this is the case, we'll save a small sample so it can be replaced with a new carpet of similar quality, style, and color.
Other Water Damage Cleanup Services
Contents Restoration
SERVPRO of Amarillo specializes in restoring contents damaged by fire, water, or mold. Our expertise and "restore" versus "replace" mentality can help you save money while preserving precious keepsakes that can't be replaced. Learn more about Contents Restoration.
 Dry Cleaning
 Wet Cleaning
 Spray and Wipe
 Foam Cleaning
 Abrasive Cleaning
 Immersion Cleaning
Odor Removal and Deodorization
We are trained to identify and eliminate offensive odors. Our technical expertise and industrial grade air scrubbers and fogging equipment go well beyond simply masking odors and other shortcuts that don't work when your odor problem is serious or persistent.
 Odor Removal and Deodorization
 Air Scrubbers and Fogging Equipment
Sanitizing Treatments
Depending on the scenario, we may use antimicrobial, antibacterial, or disinfectant treatments to clean your property.
 Antimicrobial and Antibacterial Treatments
 Sanitizing and Disinfectant Treatments
Disposal
We will remove and dispose of damaged materials with guidance from you and your insurance adjuster.
 Properly Dispose of Refuse