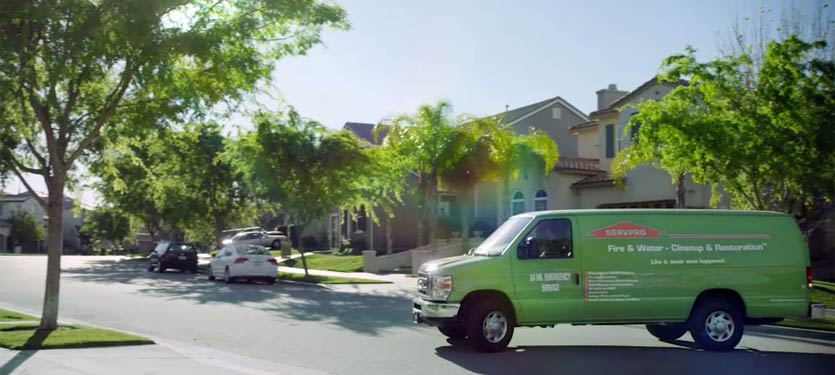 Step 6: Restoration
Amarillo Water Restoration
After a property has been dried, there may still be more work to be done before the restoration process is complete. Many times, properties also require reconstruction and moving services.
SERVPRO of Amarillo is a full-service damage restoration company. We're here to help you make any damage, "Like it never even happened."
All insurance is accepted.
Construction work as part of your insurance claim.
Set up construction containment so you can safely continue to live at home while the work is being done.
Post-construction cleanup, including air duct cleaning.
Construction Consultation
Our team of construction experts is Here to Help. Contact us today for guidance.
1 Company for 100% of Your Restoration Project
SERVPRO of Amarillo will help you 100% of the way. Our goal is to complete the restoration process efficiently and correctly so you can get back to normal.
Full-Service Restoration. We take care of you from start to end.
Single Point of Contact.
Faster Service. We plan every step of the restoration efficiently.
Lower Cost. Our efficiencies create savings, which are passed on to you.
Amarillo Moving Services
When a space needs to be cleared to properly remediate or reconstruct it, moving services may be needed.
Items are packed out of your property and moved to our storage in our Amarillo facility.
While in storage, items are cleaned.
After your property has been restored, your items are returned.
Disaster Restoration Services from SERVPRO of Amarillo
Emergency Building Services
When your home has been damaged by a storm or water, the immediate concern may include temporary protective measures to prevent additional damages, like placing a roof tarp. Learn more about our building services.
 Board-Up
 Roof Tarp
 Temporary Fencing
 Move-Out / Pack-Out
 Temporary Warehouse Space
Repairs and Minor Building Services
The following building and repair services may be necessary to restore your home to pre-water damage condition. 
 Drywall Removal and Installation
 Hardwood Floor Repair
 Tile Floor Repair
 Painting
 Carpet Repair and Installation
Building Services and Reconstruction
SERVPRO of Amarillo can simplify the restoration process by handling both the initial water damage mitigation and rebuilding the affected areas. Having one qualified company for the entire process can save time and keep costs low. We can provide this continuity by supervising a full range of restoration services that will bring a building back to full functionality.
 Reconstruction and Building Services